This post is continuously updated with useful links, reference material, and maps related to the Gilpin Gold Tram.
Links and References
Maps
This post presents several maps that detail the Gilpin Gold Tram right-of-way.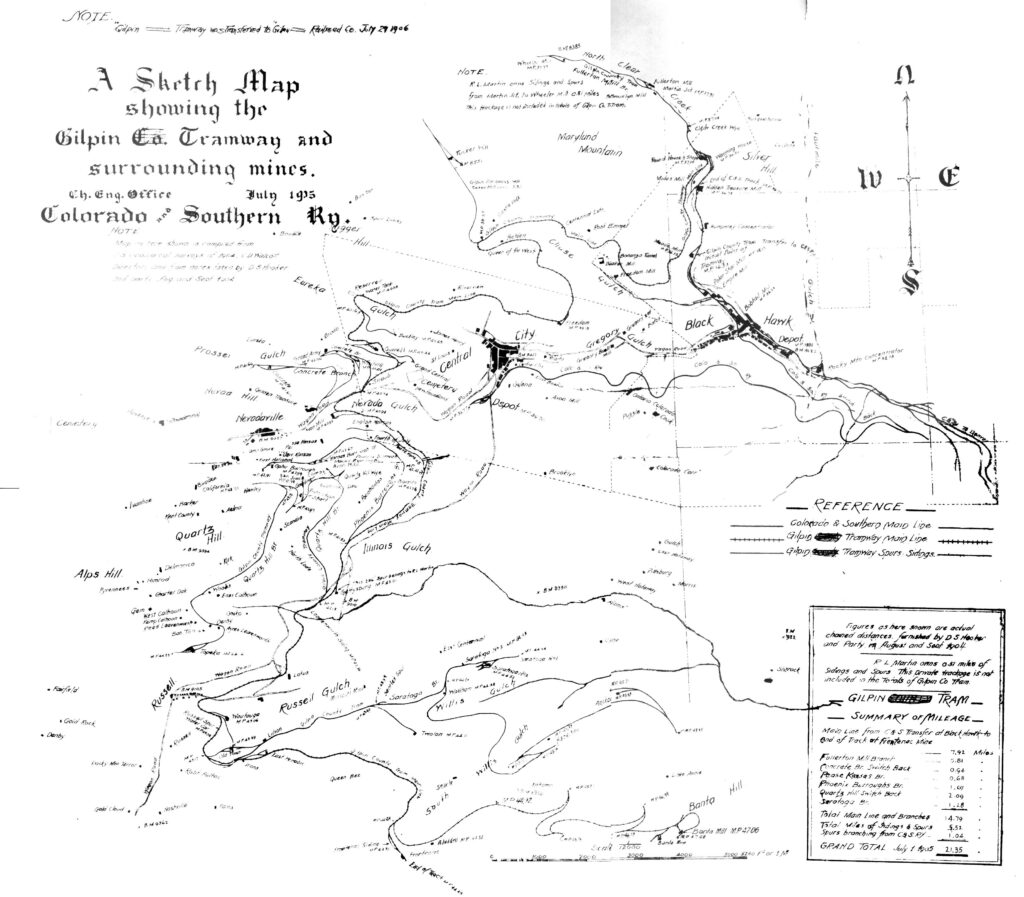 This map was drawn in 1906 and represents much if not all of the trackage built by the Gilpin Gold Tram.
Sanborn Fire Insurance Maps
The Sanborn Fire Insurance company drew detailed maps of the structures in Gilpin County which also includes details of the Gilpin Gold Tram trackage.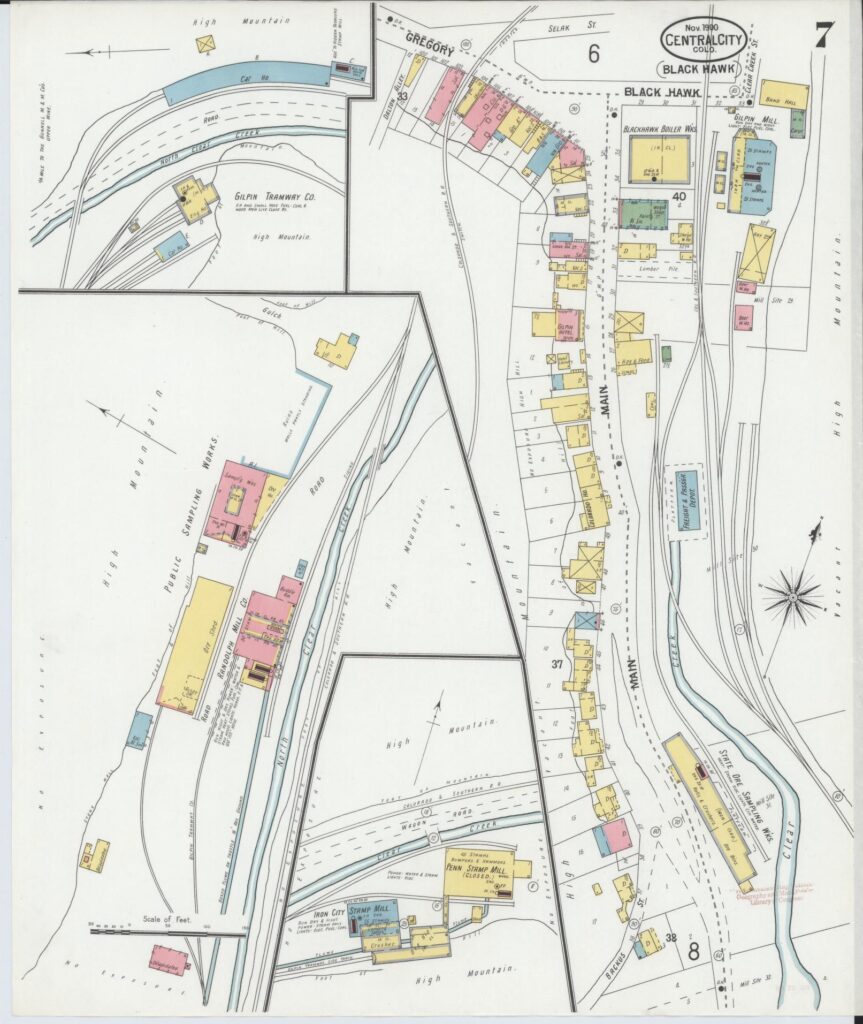 This is an example of one of the maps. The upper left hand corner shows the engine shed and warming house. This is the location of the current day Hidden Treasure Trail Head.
And Finally…
This post will be updated as I find new Gilpin Gold Tram reference material of interest. Please see other related posts here.