This post describes how to hike up Chase Gulch in Black Hawk Colorado to reach the Gilpin Gold Tram roadbed. This is a great hike near Central City Colorado and a hike near Black Hawk Colorado.
*** Warning *** This hike is no longer available to visitors. Only Black Hawk residents can park in the parking lot at the end of Chase St. You should use the official Maryland Park access point to hike along the Gilpin Gold Tram. See this post for more info…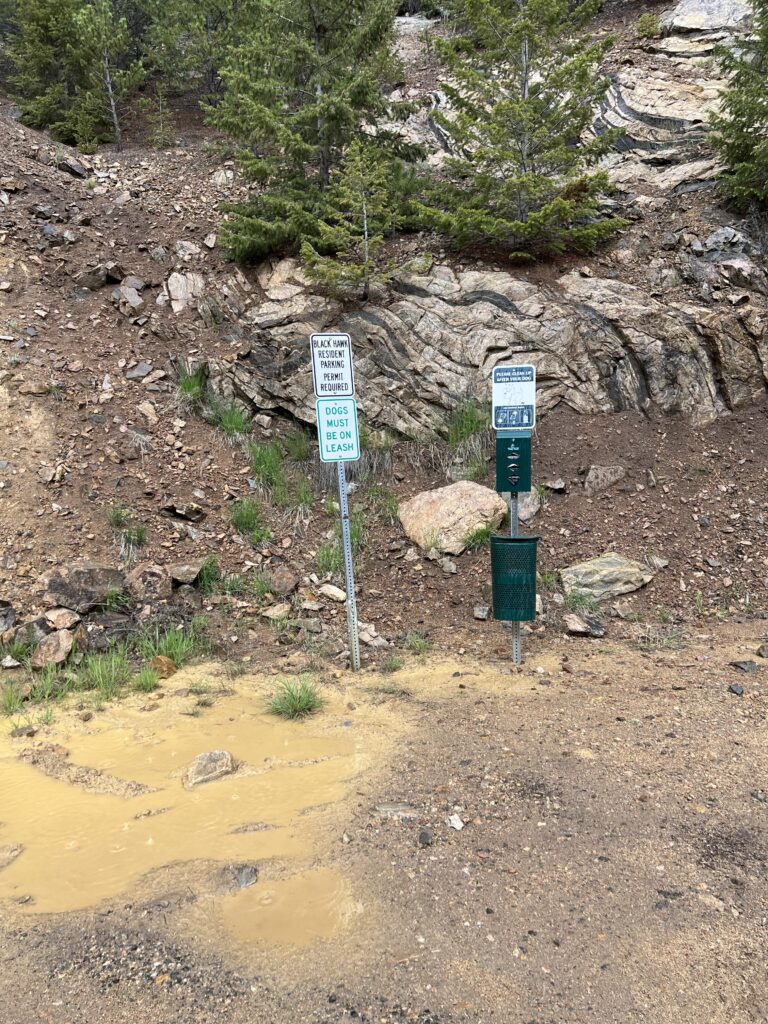 This sign greets you at the parking lot informing us that this is for residents only.
But keep reading for some cool pictures of the Gilpin Gold Tram right of way.
Maps

This is a google map screenshot that illustrates how to find the parking spot. Turn on to Chase St. from 119. Drive up Chase St. until it ends (see pictures below). On the map you see a road called "Old Tram Road" but this is nothing but an old mule trail and there is a gate that prevents you from driving there. The highlighted area in yellow is the Gilpin roadbed higher up on the hill.

This is a portion of a historical map that illustrates the Gilpin Gold Tram right of way. The brown highlight is Chase St. and ends approximately where you park. The yellow highlight is the actual Gilpin roadbed higher up on the hill.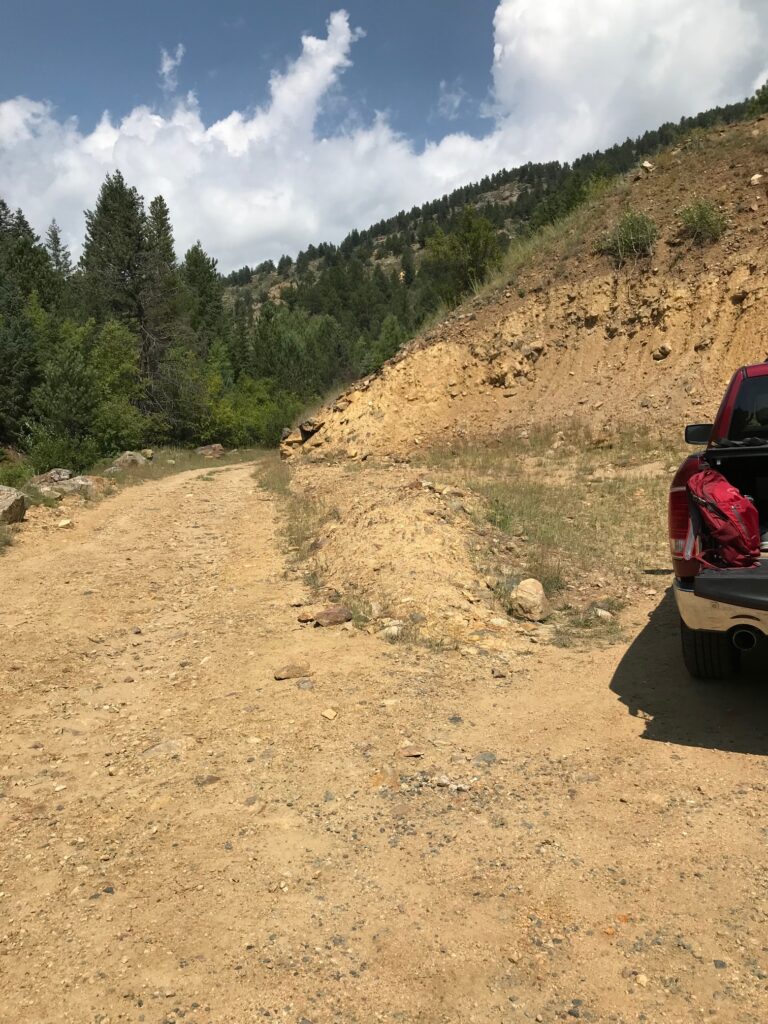 You drive up Chase St. until you get to here and there is a small area you can pull off and park. Only room for one vehicle and don't park on the street. From here you can start walking up the road.
Hike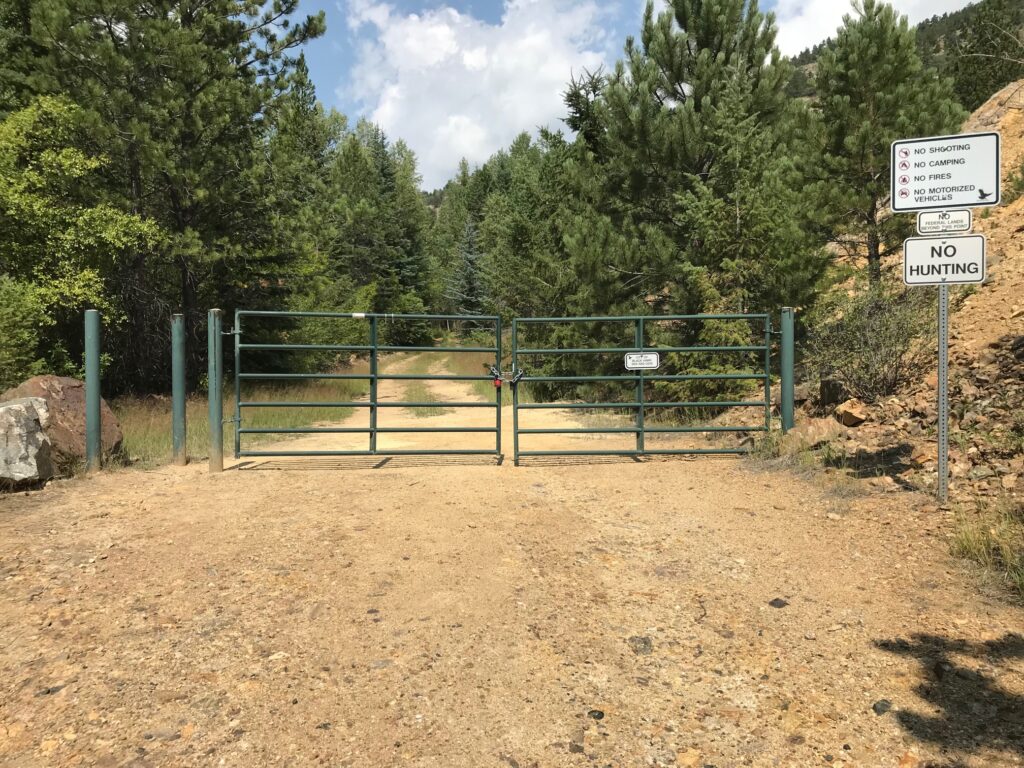 You quickly come to this gate. There's a sign with all the things you can't do but hiking isn't one of them. Keep going past the gate.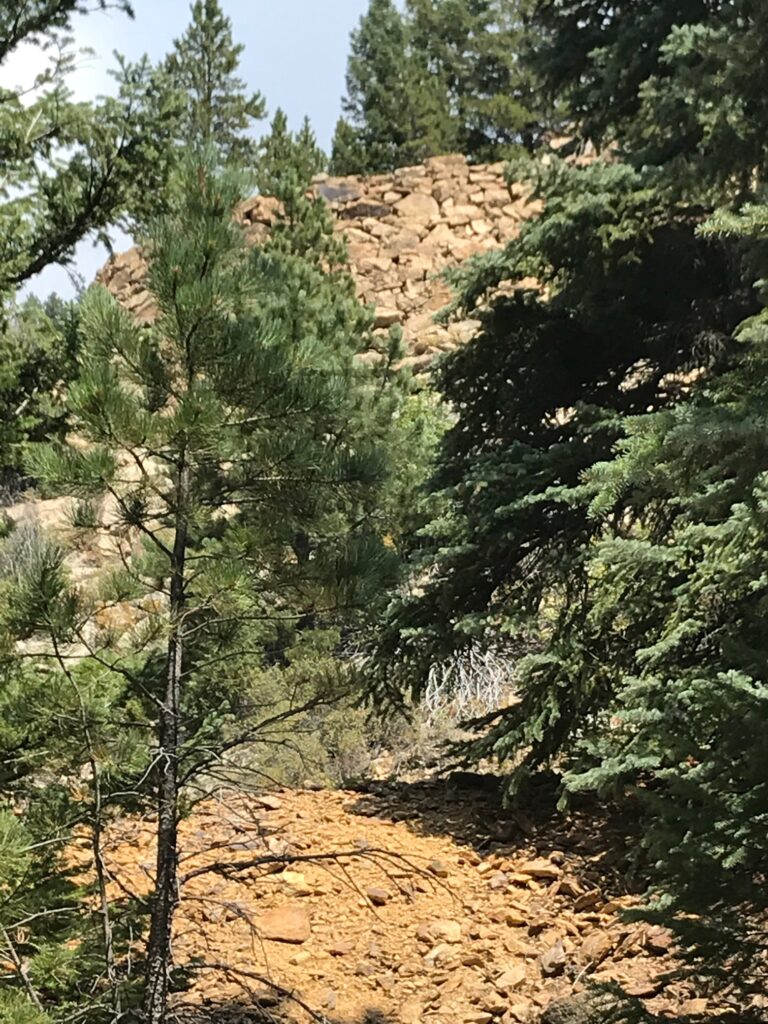 As you hike up the gulch you get nice views of the rock work holding up the Gilpin roadbed above you. It's amazing when you realize these rocks were hand laid in the 1880's and still "rock" solid.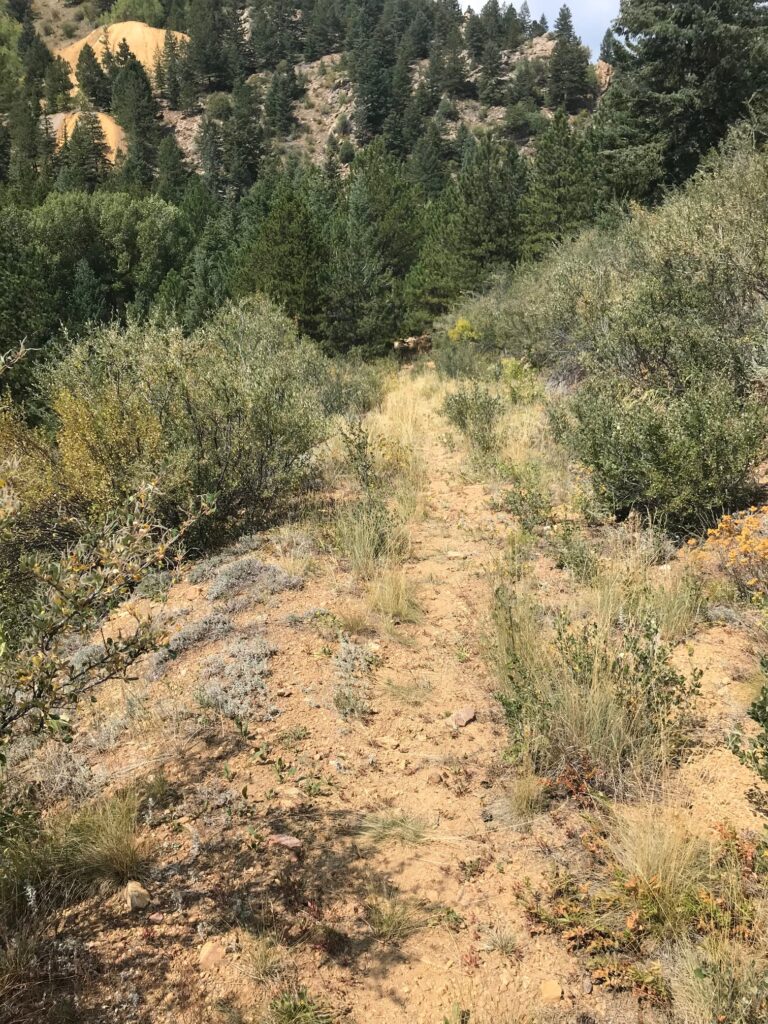 Eventually you will get to a trail that cuts back and steeply up the hill. This will lead you to the roadbed. If it's too steep for you or you miss it, don't worry, you can keep hiking up the gulch and you will get to Castle Rock at which point you can pick up the right-of-way. Either way is fun.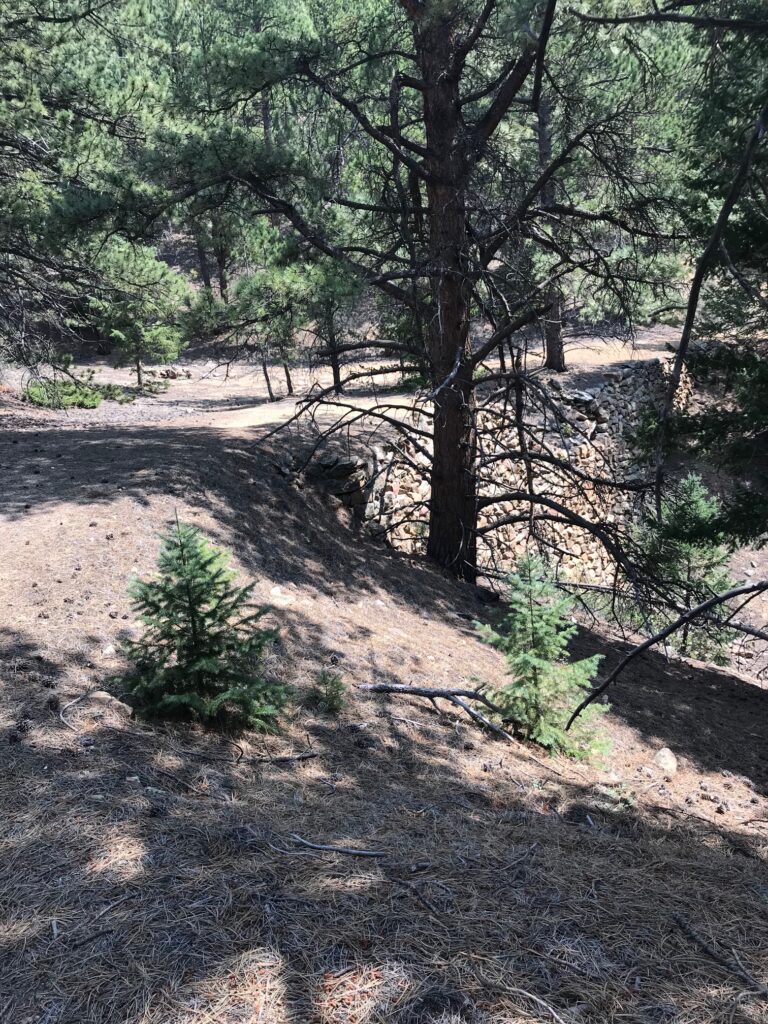 Once you climb up the steep cut back you will get to the Gilpin roadbed. We started walking south which takes you back towards Blackhawk and Rt. 119. The rock work is stunning in how well it has stood the test of time. Some sections look like they just took up the track yesterday.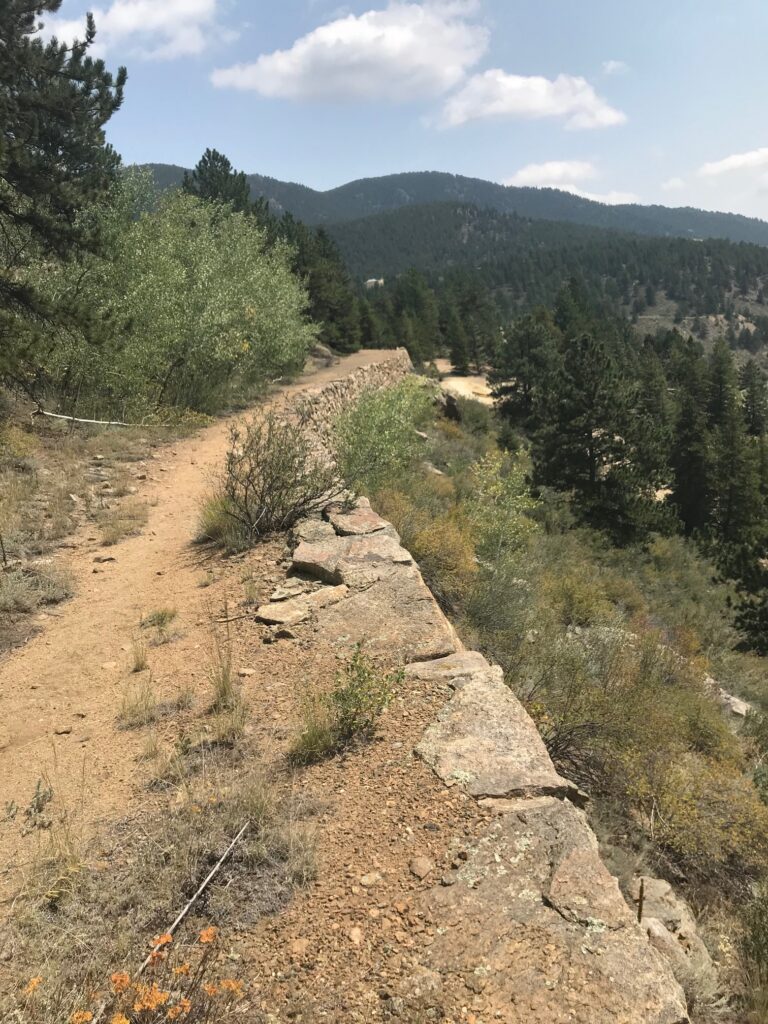 More rock work and road bed. Thats Chase St. below and to the right.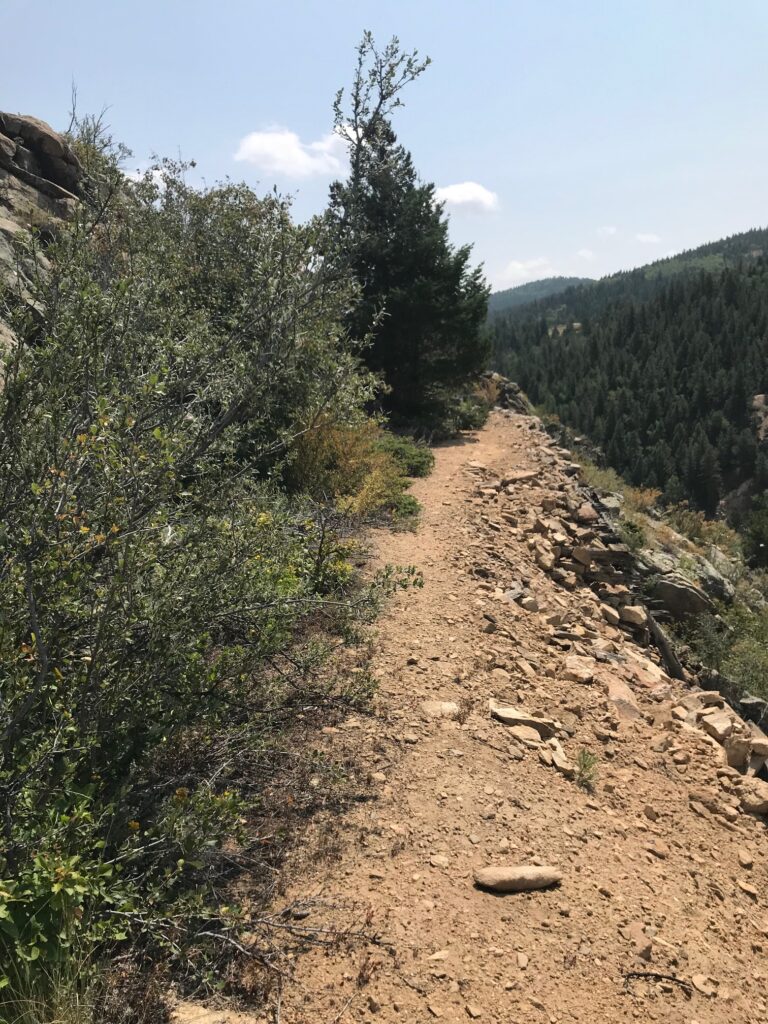 Gets a little rougher here.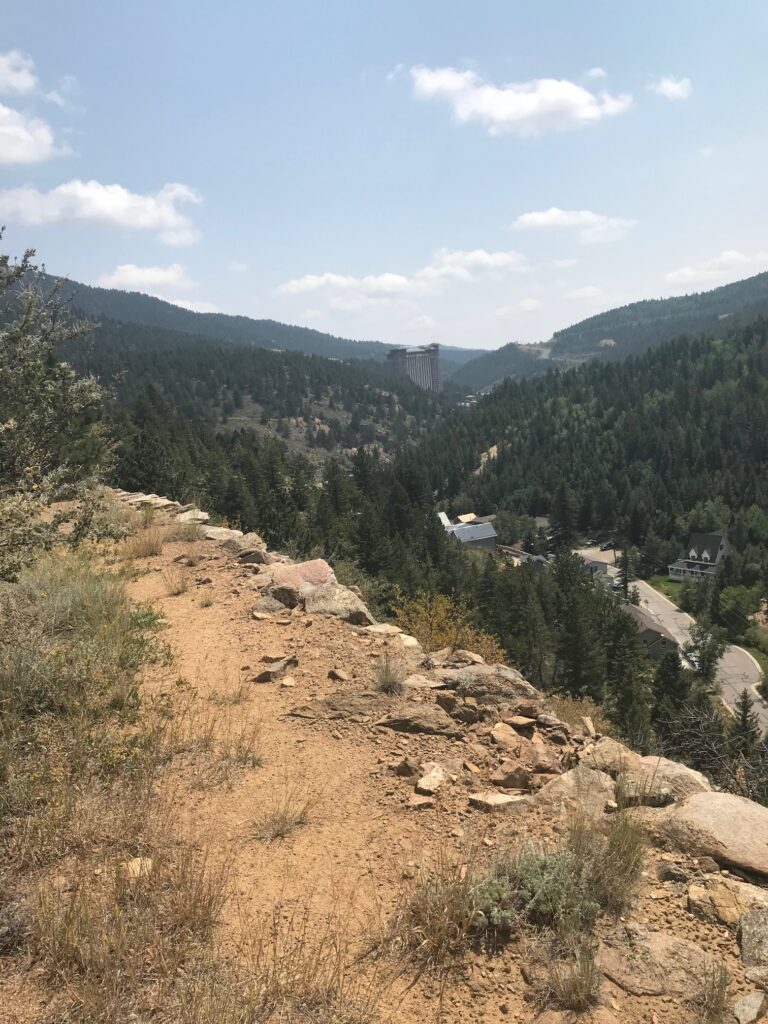 Another look down to Chase St. and you can see the Blackhawk Casino's in the distance.
And Finally…
Thanks for visiting my site and traveling along with us on the Gilpin Gold Tram right of way using the Millsite Trail. For more information on modeling the Gilpin check out these posts.